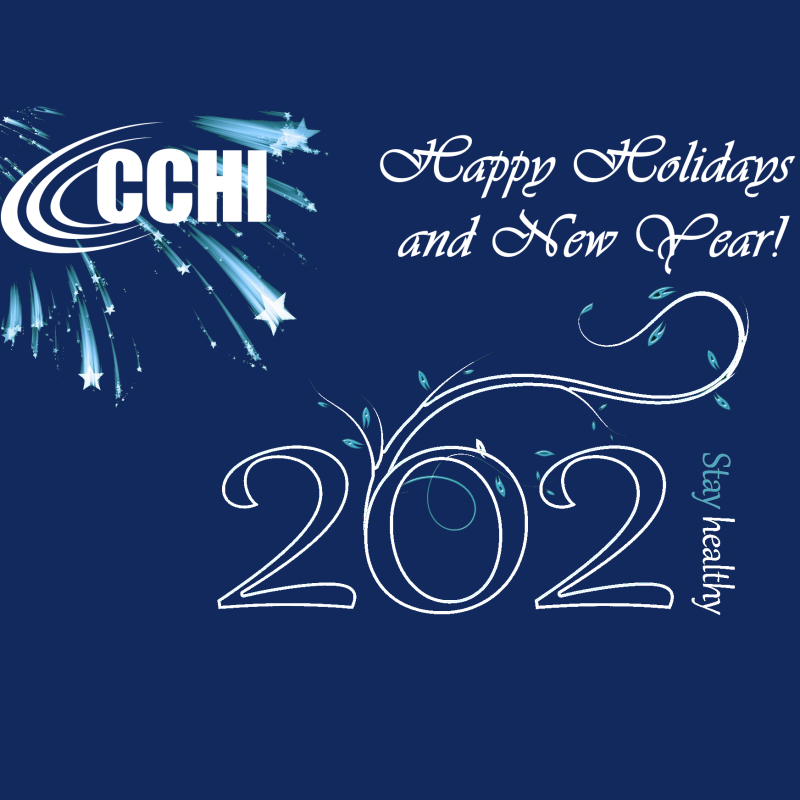 Dear CCHI certificants, candidates, raters, SMEs, and all supporters worldwide,
After one (insert word of choice) of a year, I know many of you are probably getting ready for a couple of weeks of well-deserved time off, and I want to share this year-end note. This year we all have shed tears with one another, we've gotten mad at the world, we've been on calls with dogs barking, we've Zoomed worldwide, and we have celebrated all the little victories along the way because, after all, we are resilient warriors and champions in the language access world.
As we reflect on the year 2020, CCHI Commissioners would like to first celebrate all certified interpreters, who renewed and maintained their certification, and welcome many new ones, who, despite the pandemic's challenges, pushed forward and earned their credential with pride. We would like to express our gratitude to our supporters who made our spring and fall scholarships possible this year. A special thank you goes to all the speakers and volunteers who have helped CCHI share amazing webinars and important panel discussions this year. To our fantastic raters, hardworking staff members, and beloved Commissioners who have personally been impacted by the pandemic yet kept rising to the job of supporting CCHI's mission. YOU all have helped CCHI make the best of 2020. For me, as CCHI Chair, it is tremendously gratifying to see this support from our diverse community.
2021 will be an exciting year for CCHI. We look forward to many test development and community engagement projects that have been long planned for. On behalf of CCHI Commissioners and staff, I want to reassure you that we will be here in 2021, with bells on, ready to help however we can, and certifying interpreters for years to come.
If you are taking some time off, ENJOY! If you are working, THANK YOU! for holding the fort so that patients across the country have access to healthcare services and providers can smoothly do their job.
To end this year with some tunes to sing along and, perhaps, dance to, I encourage you to check out our awesome CCHI 2020 Holiday YouTube playlist. As you click play and enjoy this festive selection, I invite you to please consider donating to us and helping us continue to support our profession! To contribute, click this Donate link. If you have already contributed, accept my sincere appreciation for your kind gift!
Virtual warm hugs to all.
In gratitude, on behalf of all of us at CCHI,
Idolly F. Oliva
CCHI Chair
PS. Stay connected: at Facebook, YouTube, Twitter, LinkedIn, and Instagram, and website!